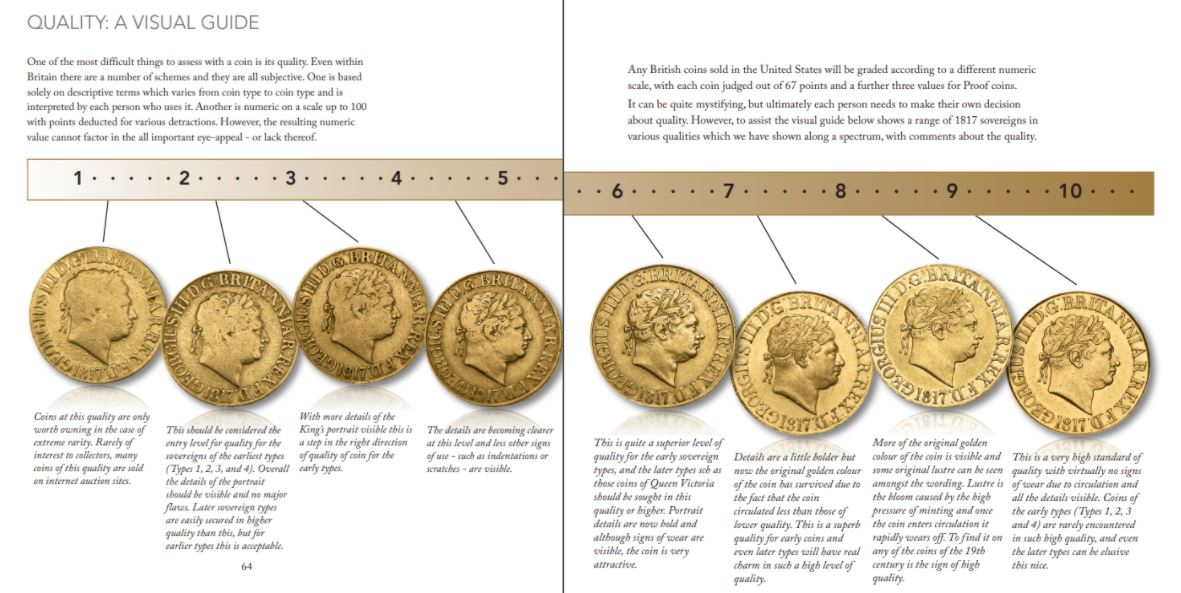 There are a number of coin grading scales to bear in mind when looking into coins and their condition. It can be very daunting and confusing if you are unsure what you are looking for, so we have broken it all down for you, from historical grading to the present day; UK and US.
In Britain, the original grading scale classed every coin as either 'Fine' or 'Extremely Fine' – these were the only options. As times changed, extra steps were added into that scheme: 'Good' and 'Very Good', both below Fine, and 'Very Fine', below Extremely Fine. That created five grading steps, which was even further expanded over time by dealers by adding 'Almost' or 'Good' to any of those grades, with 'Almost Fine' being less than Fine and 'Good Fine' being better than Fine, but less than 'Almost Very Fine'.
For over one hundred years this was the grading scheme in Europe, and it didn't include the grade 'Uncirculated', for the simple reason that it was considered that any coin that came from circulation couldn't be 'uncirculated'.