During the festive period, many people decide to buy coins to kickstart their collection in the New Year, or to gift to their loved ones. In order to provide our new and existing clients with as much information as possible, we sat down and spoke to heritage British coin expert Peter Hutchison about all things coin related!
 
Find out what he had to say here…
Why do you think now is a good time to start coin collecting?
I think it's such an exciting time in British history at the moment. Queen Elizabeth II has sadly passed away but year-on-year she continued to write history. Just with Queen Elizabeth II alone, there's a host of royal events, all of which make suitable subjects for commemorative coins. Then on top of that there's also historic and military anniversaries, so it is an interesting time to be buying coins because this is the era we're living in, these are the events we're celebrating that surround us and buying commemorative coins is a way to cement that.
The moment in history that we live through passes but the coin actually cements that and makes it permanent. It gives us something very real and tangible that we can hold, look at and enjoy, and also that we can share with other people and say: 'I remember when this happened, I was there at the time and I remember this is what it felt like', and this coin is a symbol of that, so that is why I think now is a good time.
What advice would you give to anyone wanting to start a coin collection now?
Firstly, buy what you like and what makes sense to you. Don't just look at the product's attributes; low mintage and proof quality are great, but also look at the design. Make sure it's something that you will enjoy owning because ultimately you will own it for a long period, and when you do come to sell, that's when the other attributes come into play. Make sure it celebrates an event you like, has a design that you like, and make sure it 'sparks joy'.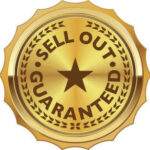 Next, buy from someone you can trust. If it looks too good to be true, it probably is and that's very much the case when buying online. A lot of companies have product satisfaction arrangements, although the 60 day satisfaction guarantee that Hattons of London offer is better than anyone else in the industry. Often, online auction sites will play all sorts of tricks, so if it's a real screaming bargain then it probably isn't the bargain that it looks like. Finally, make sure you look after them by storing them safely and away from moisture or damp.
How has the passing of Queen Elizabeth II affected the coin business, in your opinion?
It's made a lot of people focus. People have been assembling their collection and bringing together a lot of the coins of Queen Elizabeth II, and perhaps putting off buying the scarcer ones or the ones that cost a bit more. Suddenly, they've realised that actually she's now passed away so it's time to complete those collections, so it has created a lot of urgency around a lot of coins that were already keenly sought after and achieving premium prices. This extra demand has really helped them to fly in terms of the scarcity on the secondary market.
Without stating the obvious, it has now brought to the end what is the longest and most diverse series of coins in British history. No other monarch has reigned as long, so have not produced as many different coins as Queen Elizabeth II. Until her passing, this coin series was continuing, but now she has passed away, we know exactly how long this series is and the people who have the gaps in their collection know exactly what those gaps are.
What do you think would be the most significant coin to have in your collection right now, and why?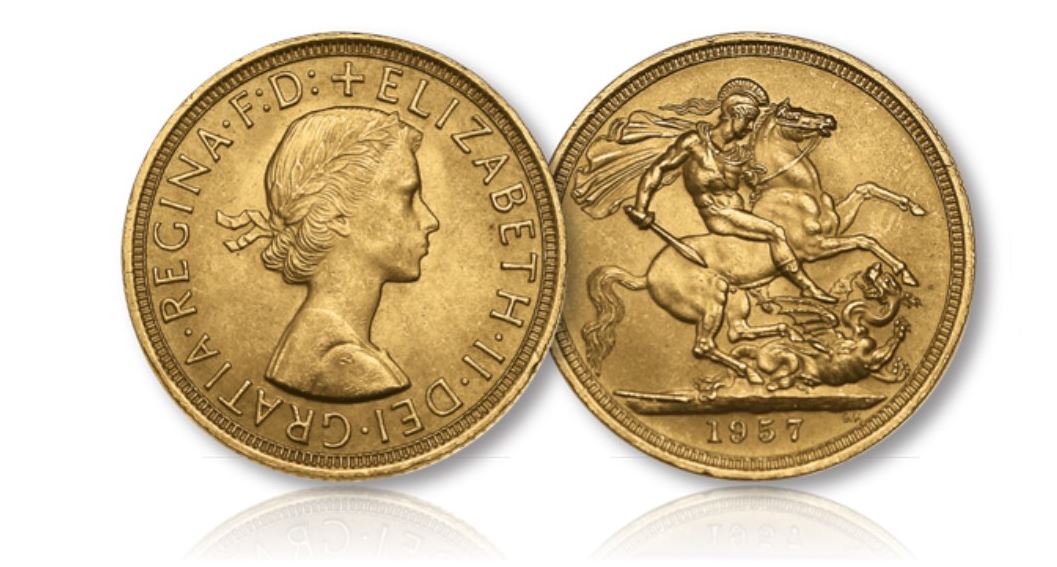 I am a bigger believer in the importance of firsts. Queen Elizabeth II sovereign series ran for 67 years, but only some of those sovereigns are the very first, so I think the single most important coins that people could try and attain are the firsts of Queen Elizabeth II. This includes her first pre-decimal coinage from 1953, then her first gold sovereign of 1957, and then the firsts of the other sovereign denominations as well.
Then, later in her reign there were other firsts such as the first commemoratives, the first shield design, the first different portrait, and the first St George re-design. There are other firsts but there is only one 'the first' so to pick one coin I would say try to own the first Queen Elizabeth II anything, whether it be her first farthing, her first crown or her first sovereign.
When do you envision that King Charles III's coinage will start to trickle through the coin industry?
There have been a couple of announcements of coins bearing his portrait. It doesn't look like we will see the physical coins until early 2023 but they will be collector coin issues. Then reading between the lines it sounds like the first coins with his portrait will enter circulation in the first quarter of 2023. Every other monarch in the House of Windsor had their first coinage available by the time they were crowned, so I would think the Mint would be pulling out all the stops to get all denominations available in time for his coronation.
Interestingly though, it is up to the Bank of England when they will be released into circulation, and that will be based on what is actually needed, so we'll have to wait and see on that. You may find that some denominations, such as the 20p, could sit in vaults until the end of 2023, depending on demand.
How do you think King Charles III coinage will differ from that of Queen Elizabeth II?
The first and easiest difference here is that Elizabeth II produced coinage in both pre-decimal and decimal eras, whereas Charles won't, it will all be decimal. Another thing is that Elizabeth reigned for that long that even the decimal coins went through many changes, so Charles will have less variety in circulating coinage than Elizabeth II. However, Charles' reign will start with commemorative coins in full steam, so his reign might have more different coins year by year simply because there are now more commemorative coins than during his mother's reign.
The current £1 is very high tech with a lot of security features, and I think as years go on the Mint will probably convert all denominations to this new tech, so we might see Charles' coins become very high tech. In 20 years time, we also might all be using a plastic coin with Charles' portrait and there may not even be any physical coins in circulation by then, who knows, we'll just have to wait and see.
Who do you think is the most significant coin designer, and why?
I wouldn't want to name one designer above all the rest. There have been a number of designers in the history of British coinage that have done really excellent work and have changed the look and feel of the coinage through what they've done. The hardest thing is to get the portraiture right, and to catch the essence or the character of the person, so amongst the designers you would have to include William Wyon, Ian Rank-Broadley, and Jody Clark.
The fifth portrait of Queen Elizabeth II, designed by Clark, was a really difficult portrait to design as the fourth portrait (by Rank-Broadley) had been around for so long and the aim was to progress that portrait one more stage without over-aging her. Since then, the commemorative portraits Clark designed were also completely spot on, as he can make her look stately yet still personable at the same time. Sir Thomas Brock's Veiled Portrait of Queen Victoria was also excellent, so I would hate to elevate one of them above the others, but these are four designers that stand out to me.
To date, what has been the most memorable coin or set that you've come across?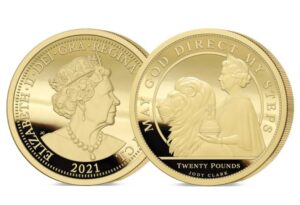 In 2021, for Queen Elizabeth II's 95th Birthday, there was a design produced by Jody Clark of the Queen standing side by side with a British lion. To my mind, it was one of the most beautifully balanced designs, with an incredibly realistic portrait of the Queen and an equally stately image of the British lion. For me, the design looked excellent at a small diameter of 11mm or a large diameter of 89mm. It didn't matter what size, it looked superb either way.
The re-telling of the tale of the Faerie Queen, which is a very old English Ballard, and the link with that history, mixed with the updating of it was just excellent. When looking at it you categorically knew exactly what it meant and what it was conveying, so for me that is the most memorable, and it made an impression the very moment I saw it.
How has your personal collection of coins changed in 2022?
In 2022, my Queen Elizabeth II series ended, so I was able to rule a line under the different themes of this reign that I've been following. I'm now looking at what is coming next, how the coinage of King Charles III will develop, and what will interest me in his reign to influence my future purchases. Some of the themes will continue, and I will continue to purchase gold sovereigns, but it's also made me look at sovereigns I own of older monarchs and see if I want to update any of them because we now have a new monarch's portrait for the first time in a long time.
What advice would you give to anyone wanting to purchase coins to gift to their family?
Firstly, it is an excellent gesture to buy coins as a gift to your family, but ultimately you have to be a bit selfish and buy what you like because chances are when they are gifted to family, they will remember the coin because of what it tells them about you and why you might have bought it. For example, if you like military themes, then buy them coins with military themes and that's what will stay with them about you. Don't buy something you think they will like, that's their job, they can buy that for themselves. You should buy them something that is of you as a gift.