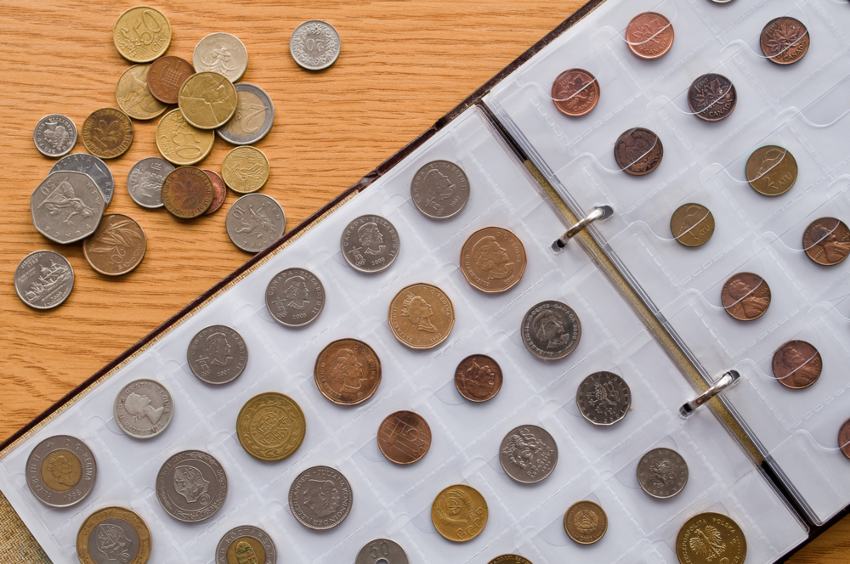 Coin collecting – or 'numismatics', the technical term – can be a rewarding and enjoyable past time. Many people begin their coin collecting journey after inheriting a coin or collection from a family member, or sourcing a coin for a particular sentimental event. However you start coin collecting, it is a hobby that falls across generations young and old, and is actually said to be one of the world's oldest hobbies.
No matter what type or period of coinage you choose to collect, coin collecting combines delving into deep history, with that thrill of finding your next coin. As a collector, you'll also become part of a much wider community of enthusiasts and experts, all willing to share their advice and knowledge gathered from years of collecting.
Starting your coin collection
Prior to starting your coin collection, you first need to decide exactly what it is you'd like to collect. Most collectors like to narrow down their collecting to a specific theme, topic, or even type of coin. You may also have a gold or silver preference; either will lend itself to a great collection. This is important to decided from the start, as collecting coins from many themes may get both confusing, and leave you with a very mismatched collection.
Collection types and themes
As mentioned previously, deciding on a theme or collection type is a great place to start, and opting for a specific theme can be an exciting way to collect coins. Many collectors may opt for a theme such as Royal, often following a particular monarch, with many coins available ranging from Jubilee celebrations, to anniversaries, such as Her Majesty and Prince Phillip's Platinum Wedding Anniversary. It has never been a more exciting time to opt for a coin collection under this theme.
Other collectors may opt to start a collection based around a significant event in history, such as VE Day or D-Day, while certain other themed options could be more complex and broad including military and aircraft.
Collecting by coin type is also a great place to start. This may be a specific coin, or even a denomination, such as a Quarter Sovereign. Many of our clients began their coin journeys with one quarter sovereign, and since have added every new range to their collections. Others opt to collect something as simple as the penny, building a complete collection of year dates.
As you can, the coin collecting world is an amazing one. There are so many different ways to get started and many different kinds of collections to build, the possibilities are endless. Start your collection today and take a look at some of our gold sovereign ranges HERE.