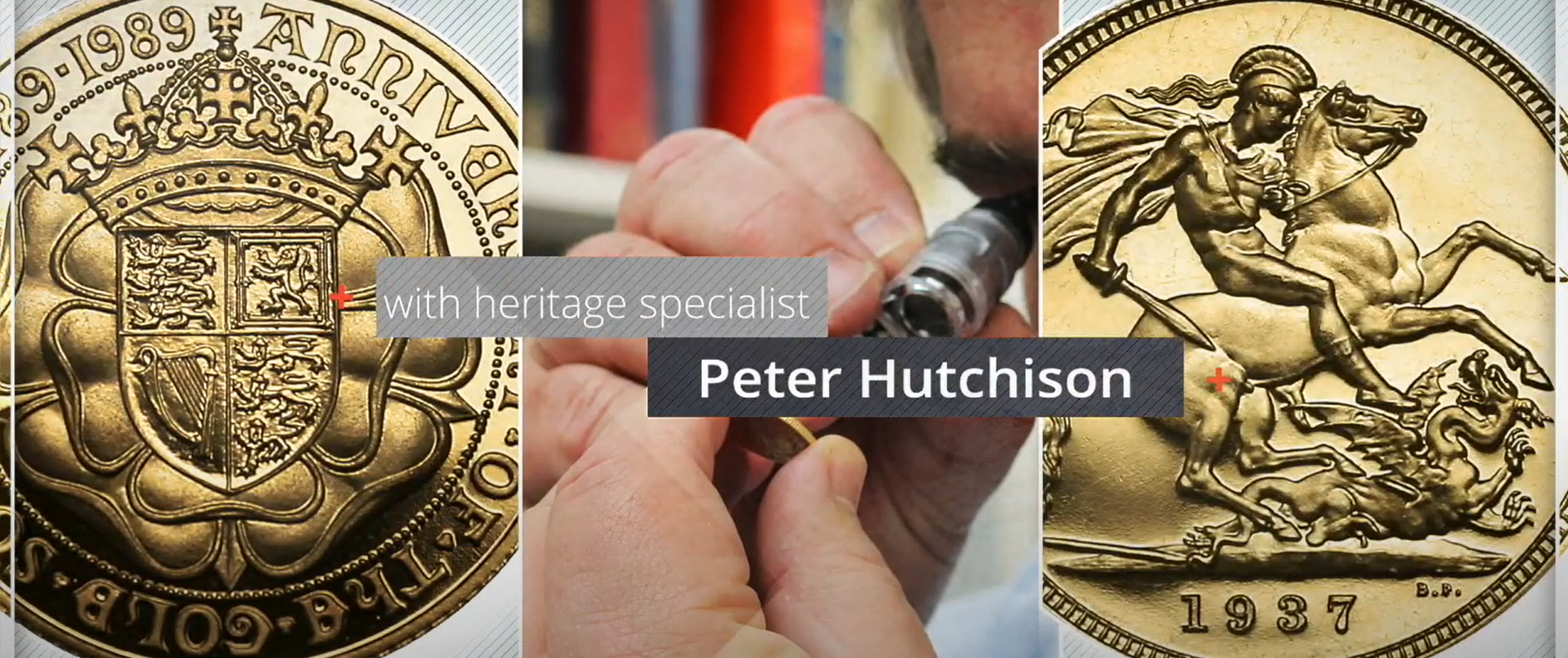 Here at Hattons of London, we pride ourselves on being coin experts. That's why we decided to introduce our 'Ask the Expert' series , with our own Heritage Coin expert, Peter Hutchison. Peter has years of experience in the coin industry, residing in Australia but having a strong interest in British coinage in particular. Every week he's answering a different question on on of the greatest sovereigns in the world. Today however, we're talking to Peter about how his interest in heritage coins began, and what his favourite coins are.
When did you first become interested / what initially sparked your interest in Heritage Coins?
I began collecting in 1978, and then began working in the coin business in 1984. It's hard to believe I'm that old, I know… Since then I've worked for coin businesses in Sydney, Melbourne and London, and more recently, since 2015, I have been the heritage specialist for Hattons of London.
Why British sovereigns in particular?
I was born in Australia and gold sovereigns were not only minted here, but were currency here. In fact, we used pounds shillings and pence right up until 1966.
Gold transformed the wealth of the emerging nation of Australia and most of that gold ended up being minted into sovereigns. Australia had THREE branches of the Royal Mint – more than any other country!
My interest in the gold that was found here, and why it was minted into what was essentially a British currency, led me to try and understand the whole series.
What is your favourite gold sovereign? Why?
That's like asking which of my children is my favourite! There are some sovereigns that are incredibly expensive because they are rare, but I tend to like the coins that have great stories to tell, or that have a direct tie in with something in history.
For example, the sovereign was minted to incredibly tight tolerances, and every year its purity is tested at the Trial of the Pyx at the Company of Goldsmiths in a ceremony that dates back to the twelfth century. But every now and again coin or coins slip through that incredible quality control with over struck dates, or the wrong letters in the legend, and I find that fascinating.
Other coins such as the 1937 sovereign is a stand out to me. You can own a sovereign with the portrait of every crowned monarch dating back to George III reasonably easily,… except one. King George VI. There was only ONE issue of sovereigns in his reign and that was a collector minting of just 5,501 coins for his Coronation Year. It's a stand out in the whole series.
I could go on: the 1914, 1915 and 1916 London sovereigns that escaped shipping to the USA as bullion payments for war materiel (and subsequent melting down) I think tell a great story of just how close WWI brought Britain to bankruptcy. The 1918 sovereign minted in India tells another part of that same story.
There are the sovereigns of our own Queen Elizabeth II's reign and how they have evolved into a really sought-after collector series, with some dates like the low-mintage 2012, 2016 and 2017 years proving truly elusive, and the 1989 of course which, as the first commemorative sovereign in history stands on its own as a milestone of the series.
Not forgetting that the sovereign was a 'global' coin, struck in Britain, Australia, Canada, India, and South Africa, and that there are some great stories in those coins minted elsewhere. There are the 'melt rarities' of the Australian series – coins with large recorded mintages that are presumed to have all been shipped abroad and melted as they are known today only by a few dozen examples. The Canadian series which, in its entirety, consisted of fewer coins than the one minting in India.
So, in answer to your question, I probably don't have just one favourite, although if pushed I would probably say the 1937 George VI would come fairly close.