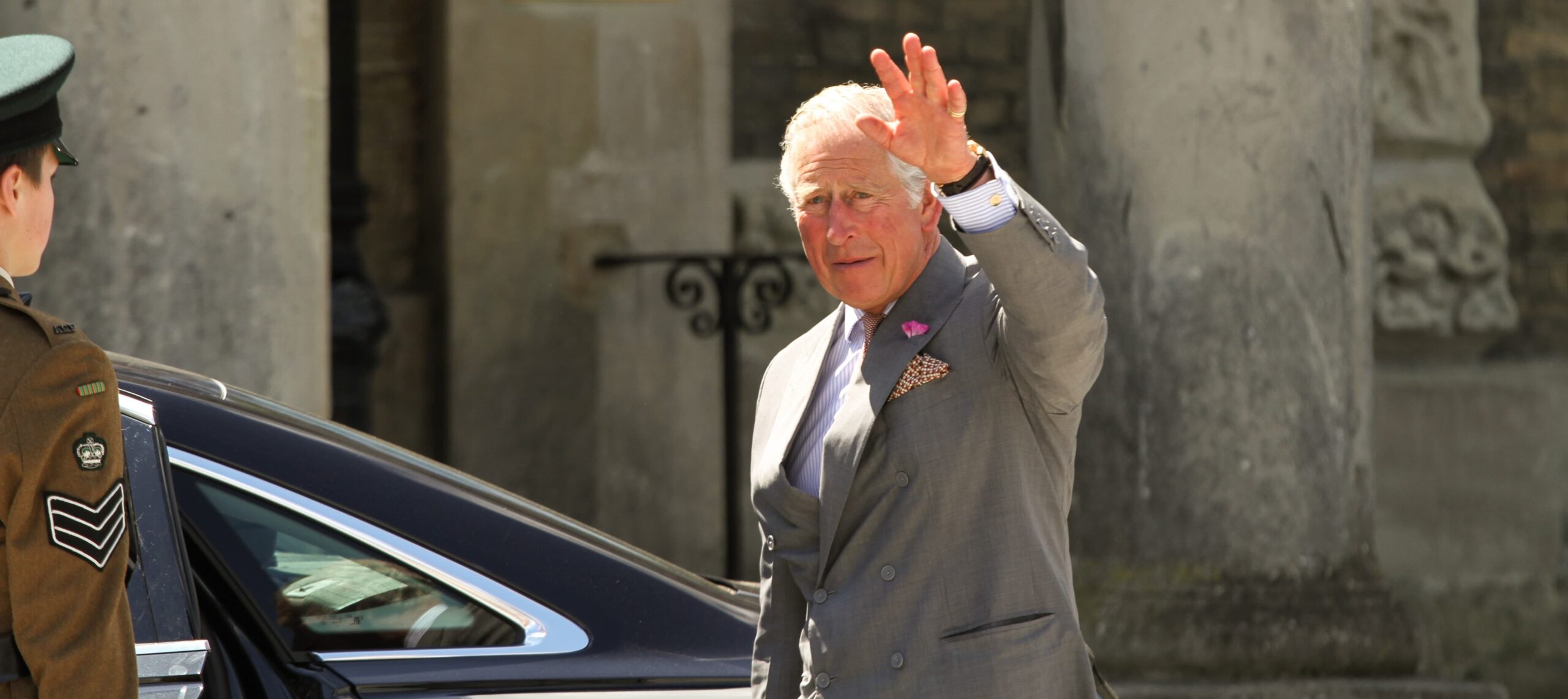 Charles Philip Arthur George became King of the United Kingdom and the 14 other Commonwealth realms on 8th September 2022, following the death of his mother, Queen Elizabeth II.
Although he has spent the majority of his life in the public eye, there are still some things that you may not know about our new monarch. In this blog, we will be looking at eight facts about King Charles III…
Charles was the longest-serving heir apparent.
King Charles III became heir apparent at the age of three, when his mother, Elizabeth II, acceded to the throne on 6th February 1952. He was given the title of Prince of Wales and Earl of Chester when he was just nine years old. Charles currently holds the Guinness World Record for the longest heir apparent of 70 years 214 days.
He became the first heir apparent to attend school.
King Charles III became the first heir apparent to attend school, rather than being home schooled like his mother, or any other heir to the throne before him. He also broke royal tradition by going straight to university after his A-levels, rather than joining the Royal Armed Forces.
He is the first heir to earn a university degree.
In 1967, Charles studied archaeology, anthropology and history at Trinity College. Then, in 1970, he graduated from the University of Cambridge with a Bachelor of Arts degree, making him the first heir to earn a university degree.
He can play three musical instruments.
During his studies, King Charles III became invested in music, and learned to play three different instruments: the cello, piano and trumpet. Since then, he has become patron of over 20 performing arts organisations.
Charles is the first member of the Royal Family to earn RAF wings.
King Charles III received his Royal Air Force training at the Cambridge University Air Squadron, and then in March 1971, he flew himself to RAF Cranwell to train as a jet pilot. After just five months, Charles earned his RAF wings as flight lieutenant Wales, becoming the first member of the Royal Family to achieve this honour.
He has written a children's book.
In 1991, King Charles III published a children's book called 'The Old Man of Lochnagar'. It tells the story of an old man who went to the caves near Balmoral looking for a quiet place to take a hot bath. Later, the book was turned into an animated short film, which was actually narrated by the king.
There is a frog species named after him.
In 2008, Ecuadorian scientist Dr. Luis Coloma discovered a new frog species. A few years later, a conservation community that ensures the survival of amphibian species, Amphibian Ark, named the frog 'Hyloscirtus Princecharlesi' after King Charles III, in honour of his efforts to protect the world's rainforests.
Charles is the oldest person to accede to the British throne.
At the age of 73, King Charles III is the oldest person in British history to ascend to the throne. Before him, the oldest monarch at the time of ascension was King William IV, who took to the throne at the age of 64.
This is a great moment in British history: we have a new monarch for the first time in over seventy years, and our first king since the mid-twentieth century. To celebrate our new king, these world first sovereigns have been released. Secure them HERE.