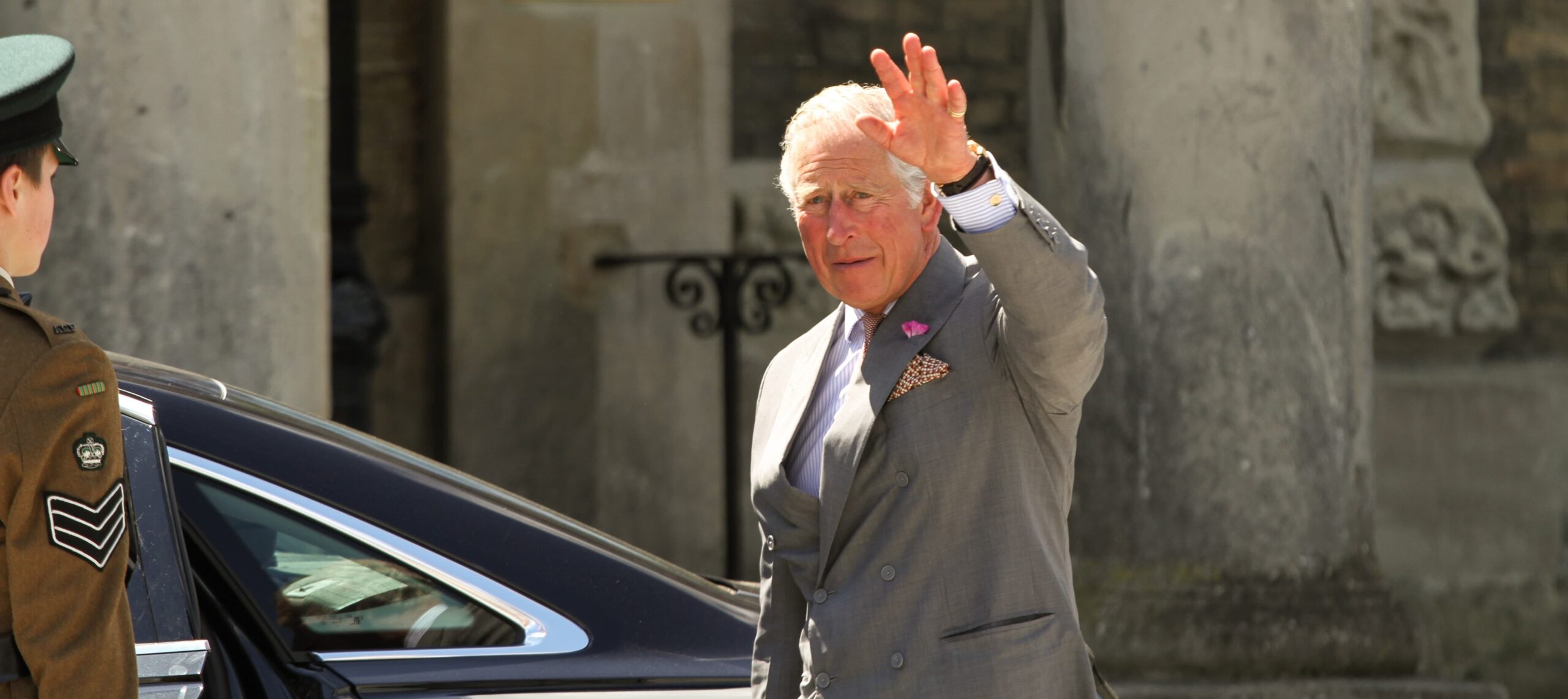 Charles III is King of the United Kingdom and other Commonwealth realms. He is the oldest person to accede to the British throne, having become King at 73 years of age. In this instalment of "The House of Windsor" series, we take a look at the remarkable life of the longest-serving heir apparent…
Early Life
Charles Philip Arthur George was born on 14th November 1948 in Buckingham Palace, under the reign of his grandfather King George VI. He is the eldest son of Princess Elizabeth (later Queen Elizabeth II) and Philip, Duke of Edinburgh. In February 1952, King George VI sadly passed away and Princess Elizabeth became Queen, making Charles heir apparent at the age of just three.
Charles was the first heir apparent to attend school, as opposed to being educated by a private tutor. He attended renowned Scottish boarding school Gordonstoun, before studying archaeology, anthropology and history at Trinity College, and then receiving a Bachelor of Arts degree at University of Cambridge; becoming the first British heir apparent to receive a university degree.
In 1958, Charles was created Prince of Wales and Earl of Chester, however, his investiture did not take place until he was crowned in a televised ceremony held at Caernarfon Castle in 1969. Charles followed in his father's footsteps by attending the Royal Air Force College, and in 1971 he flew himself to RAF Cranwell to train as a jet pilot. Charles earned his RAF wings as flight lieutenant Wales a few months later, becoming the first member of the Royal Family to achieve this honour.
Marriage and Children
Charles met Lady Diana Spencer in 1977 but was not romantically involved with her until 1980. Four years later, Charles proposed to Diana and the couple were married in St Paul's Cathedral on 29th July 1981. Their wedding broadcast had an estimated audience of 700 million worldwide. The following year, the couple welcomed to the world their first son, Prince William, and their second son, Prince Henry (known as Harry), followed in 1984. In 1996, Charles and Diana filled for a divorce. The following year, on 31st August 1997, Diana tragically passed away after being in a car accident.
On 9th April 2005, after a long-standing relationship, Charles married Camilla Parker Bowles, now Queen Consort, during a civil ceremony at Windsor Guildhall, followed by a religious blessing at St George's Chapel. Charles was the only member of the royal family to have a civil wedding in England, and his parents did not attend the marriage ceremony. However, they did attend the service of blessing and held a reception at Windsor Castle for the newly-weds. As of 2022, Charles has a total of 5 grandchildren.
The Longest-Serving Heir Apparent
On behalf of the Late Queen, Charles undertook official duties during his time as Prince of Wales, including officiating at investitures and attending funerals of foreign dignitaries. He became the patron, president or a member of over 400 charities and organisations, as well as sponsoring the Prince's Charities and founding the Prince's Trust in 1976.
His concern for the environment is an issue that has always been close to Charles's heart, and he has consistently supported organic farming and action to prevent climate change. He has championed and been an advocate for sustainability for over 50 years, and "the Prince has promoted sustainability to ensure that the natural assets upon which we all depend amongst other things soil, water, forests, a stable climate and fish stocks endure for future generations." 
Becoming King
Although nothing had been confirmed, it was thought that Charles and Her Late Majesty were in a dual monarchy since 2016, when she gave up international travel. Charles and his son, Prince William, had been supporting the Late Queen and sharing out royal duties and events. Having accompanied her at different events, both Charles and William had the chance to 'learn on the job' and prepare for their upcoming roles as future Kings.
On 8th September 2022, Queen Elizabeth II sadly passed away and Charles ascended to the throne, becoming King Charles III. He was publicly proclaimed King of the United Kingdom by the Accession Council on 10th September 2022, with the ceremony being televised for the very first time. At the age of 73, King Charles III became the oldest person in British history to ascend to the throne, surpassing King William IV, who took to the throne at the age of 64. His coronation is due to take place on 6th May 2023 at Westminster Abbey.
The 2023 King Charles III Greatest Monarchs Gold One-Eighth Sovereign celebrates some of the greatest ever British monarchs and is the first one-eighth sovereign in King Charles III's reign, retaining a special place in the history of his coinage. You can view the one-eighth sovereign, plus the entire range, HERE.