Description
After more than seventy years as heir to the throne, King Charles III has had the longest wait in British history. While his mother was just 25 when she became queen, Charles was already past the official age of retirement when he became king last year! Upon his accession, he became the oldest monarch in British history to inherit the throne – which means that this 75th birthday is his first milestone birthday celebration of his reign!
Six months ago, the nation joined together to witness the extraordinary spectacle of the King's coronation. Now, as His Majesty's 75th birthday approaches, a series of limited edition gold sovereign coins is being released in tribute to this milestone in his lifetime.
For the first time in over 200 years of gold sovereign history, the birthday of a reigning British king is being marked by the striking of commemorative gold sovereign coins.
Commemorative gold sovereign coins are issued sparingly, to mark important events of major national and royal importance. These new coins marking King Charles III's 75th birthday are of great significance and here is a brief snapshot of their most important benefits:
This is the first time the birthday of a reigning British king has been celebrated with the minting of commemorative gold sovereign coins.
This is our new king's first milestone birthday as monarch. That it is his 75th birthday underlines the fact that he is the oldest British monarch ever to accede the throne. Prior to this, we need to reach back through the centuries to King William IV who became king in 1830 at the age of 64
The coins feature a design in the style of the gold 'Carolus' coins of the King's 17th-century predecessor and namesake, King Charles I, making an intriguing historic connection between British monarchs some four centuries apart.
Commemorative sovereigns that are the very first of their kind!
It may surprise you to learn, that whilst King Charles III is the ninth monarch for whom modern sovereign coins have been produced, he is the first reigning king ever to have his birthday celebrated by the release of gold sovereign coins.
The era of the modern sovereign began in the year 1817 and since that time, a number of monarchs have had sovereigns minted in commemoration of a coronation or a jubilee, but only Queen Elizabeth II has had one of her milestone birthdays celebrated in this way. This makes our new monarch, King Charles III, the first British king ever to have a milestone birthday marked with sovereigns, following a tradition begun for his mother's 90th birthday.
In characteristically unfussy style, the King himself is expected to playdown the importance of his birthday, being more concerned with marking the milestone for fellow members of his generation who turn 75 this year. His educational charity, the Prince's Foundation, will hold celebratory events at Highgrove Gardens in Gloucestershire, England and Dumfries House in Cumnock, Scotland on the eve of his birthday.
Only two other British kings have ever reached their 75th birthday:  George II and George III, although no celebrations of any kind were held in their honour.
Today, we honour His Majesty's significant birthday with a series of first-of-a-kind gold sovereigns, ensuring that this important moment in King Charles III's lifetime is recognised with a fitting tribute.
The design of these new coins reflects centuries of royal history
Each coin in this series features the same design: namely, a portrait of King Charles III, wearing the St Edward's crown and resplendent in his coronation robes, holding the orb in one hand and the sceptre in another. He is shown in half-length profile, and this depiction echoes that of his predecessor and namesake, King Charles I, who was similarly portrayed on gold coins of his reign which became known as the 'Carolus' (the Latin derivation of Charles).
In a reflection of the changes that have taken place to the monarchy over the centuries, while the original 'Carolus' depicted King Charles I holding a sword and olive branch, in this new 2023 striking, King Charles III is shown holding an orb and sceptre.  Thus our new monarch appears less warlike, and more respectful of his subjects and of divine authority.
Authorised by Tristan Da Cunha  and approved by the Foreign, Commonwealth and Development Office and Buckingham Palace, it is a wonderful celebration – the first time sovereign coins ever been produced for the birthday of a reigning British king.
Benefit from the SELL OUT GUARANTEE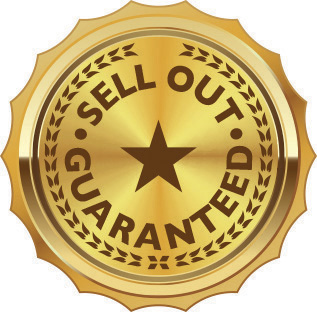 The 2023 King Charles III 75th Birthday Prestige Sovereign Set will not exceed 1,099 sets and is also subject to our new SELL OUT GUARANTEE. What this means is that availability of this set will end on 29th February 2024. At that time, any sets that are unsold will be melted down and verified to that effect.
At that point, we will issue to owners of this set a new certificate stating the final mintage which may be lower, or possibly considerably lower, than 1,099. If the mintage remains at 1,099 then this means the set sold out entirely to keen customers, and if not, you may have secured for yourself a low mintage rarity.
Either way, there will be little or no surplus of this set on the secondary market and so the set you own will be a rarity in the gold sovereign series.