Description
A new gold sovereign series to celebrate the 50th anniversary of Britain's last pre-decimal coins – including the world's first one-eighth sovereign!
This year marks fifty years since Britain's last pre-decimal coins and the end of a thousand years of pounds, shillings and pence. This is an anniversary of great importance: there are now generations who don't know that twelve pennies could make a shilling, and twenty shillings could make a pound. They have known ONLY decimal coinage – which means centuries of our history and tradition has passed them by.
That's why it's important that we remember the pre-decimal coinage and celebrate the ha'penny, the sixpence, the shilling and half-a-crown. As part of the 50th anniversary commemorations, some exceptional gold coins have been minted.
What makes these new gold sovereign coins  exciting is that they feature designs inspired by the motifs that appeared on Britain's last pre-decimal coins, many of which have never before featured on any gold sovereign coins. This makes them of incredible interest to collectors, as a way to own some of Britain's most important national symbols from our pre-decimal era, but in solid 22 carat gold!
New gold sovereigns pay tribute to historic pre-decimal designs
Britain's pre-decimal coins featured national symbols, many of which have not been seen on our coinage since, and most of which have never been struck in solid 22 carat gold, making this new series of sovereigns of great interest to collectors.
The quarter sovereign design is inspired by the last pre-decimal Scottish shilling, the lion rampant, which has never appeared on a gold sovereign.  We then move to the half sovereign with a design inspired by the last pre-decimal sixpence, a coin so popular it remained legal tender in Britain until 1980, almost a full decade after withdrawal! The sixpence design has never before appeared on a gold sovereign coin.
Each design brings back to life the motifs that once appeared on our everyday coinage, only now in this 50th anniversary year they appear in glorious 22 carat gold.
Authorised by Tristan Da Cunha, and approved by both the Foreign and Commonwealth Office and Buckingham  Palace, it is a wonderful celebration.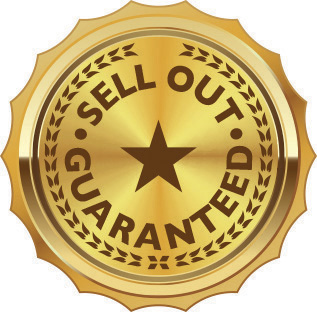 Benefit from the SELL OUT GUARANTEE
The total number of The 2020 Pre-decimal 50th Anniversary Gold Fractional Infill Sovereign Set minted will not exceed 1,970 sets, but this set is subject to our new SELL OUT GUARANTEE. What this means is that availability of this set will end on 28th February 2021. At that time, any sets that are unsold will be melted down and verified to that effect.
At that point, we will issue to owners of this set a new certificate stating the final mintage which may be lower, or possibly considerably lower, than 1,970. If the mintage remains at 1,970 then this means the set sold out entirely to keen customers, and if not you may have secured for yourself a low mintage rarity.
Either way, there will be little or no surplus of this set on the secondary market and so the set you own will be a rarity in the gold sovereign series
Comes in a luxury presentation box with space to put your 2020 Pre-decimal 50th Anniversary Gold One-Eighth Sovereign along side the quarter sovereign and half sovereign.