Description
This will be an historic year in British royal history. Not only do we celebrate our own Queen's Platinum Jubilee in honour of her 70 years, but we also mark the 125th Anniversary of the Diamond Jubilee of her great great grandmother, Queen Victoria! The reigns of these two great monarchs are often compared, and for good reason: they are our longest reigning monarchs, and the impact of both women on British society, has been profound. Victoria presided over huge industrial change and expansion of the empire; Elizabeth's reign has taken us into a whole new era of technological supremacy.
Now, in 2022, major commemorations for Queen Elizabeth II's Platinum Jubilee and Queen Victoria's Diamond Jubilee, overlap!
To celebrate this, a sovereign coin has been produced to commemorate the 60-year jubilee of Queen Victoria's reign. This is the  first sovereign coin ever to be diamond-shaped, in tribute to Queen Victoria's Diamond Jubilee.
For Queen Victoria's Diamond Jubilee, the first sovereign coin that is diamond-shaped!
Coins are rarely struck in any shape other than circular, but Queen Victoria is a monarch of such importance in British royal history that something truly special has been authorised to mark this anniversary of her Diamond Jubilee. This new coin is diamond-shaped, creating a  sovereign that stands apart from all others, a unique tribute to one of Britain's most remarkable monarchs.
It's worth remembering that no other reigning British monarch, other than our own Queen, has reached a Diamond Jubilee. Victoria was just 18 years old when she came to the throne, and 81 years of age when she died, reigning for almost 64 years
Queen Victoria's portrait as it's never been seen on gold sovereigns before
This new coins is significant for reasons other than their unique shape. Royal portrait enthusiasts will be excited to learn this coin features a new adaptation of one of Queen Victoria's original coinage portraits. This nineteenth century portrait of Victoria looks superb with the improvements brought by twenty-first century technology in die-engraving.
This stunning sovereign features a new rendition of Queen Victoria's 'Veiled Head' portrait, used on her 1897 Diamond Jubilee gold sovereign coins.
Each and every coin depicts our two longest reigning monarchs: Victoria on the reverse side and Elizabeth II on the obverse.
Benefit from the SELL OUT GUARANTEE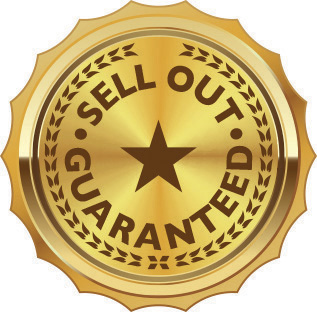 The 2022 Queen Victoria 125th Diamond Jubilee Anniversary Gold Sovereign is limited to just 1,499 coins, but this is subject to our new SELL OUT GUARANTEE. What this means is that availability of this coin will end on 31st August 2022. At that time, any coins that are unsold will be melted down and verified to that effect.
At that point, we will issue to owners of this coin a new certificate stating the final mintage which may be lower, or possibly considerably lower, than 1,499. If the mintage remains at 1,499 then this means the coins sold out entirely to keen customers, and if not you may have secured for yourself a low mintage rarity.
Either way, there will be little or no surplus of this coin on the secondary market and so the coin you own will be a rarity!