Description
To celebrate the 80th Anniversary of the Dunkirk evacuation – the first sovereigns with a sand-blasted finish using sand from the beaches of Dunkirk
This year we mark the 80th anniversary of the Dunkirk evacuation, the remarkable rescue of Allied troops from the beaches of Northern France that has become known as 'the miracle of Dunkirk'.
In May 1940, as the advancing German army cornered British, French, Canadian and Belgian troops near Dunkirk, with almost all escape routes to the English Channel cut off, disaster seemed inevitable. Winston Churchill swiftly launched 'Operation Dynamo', sending out destroyers and transport ships, aided by civilian 'little ships', to evacuate the men trapped at Dunkirk. In spite of heavy aerial bombardment by the Luftwaffe, between 27th May and 4th June over 338,000 men were rescued and brought back to Britain by approximately 800 vessels, in what Churchill would go on to describe as a "miracle of deliverance".
It's a sad fact that there are few alive today who remember that momentous event. But in Britain the 'Dunkirk spirit' lives on, showing itself in times of adversity – such as the public response to the current Covid-19 crisis. The 80th anniversary of Dunkirk offers us an opportunity to celebrate how that spirit saved Britain from potential disaster back in 1940, in the same way it is saving the nation again today.
That's why, as part of the 80th anniversary commemorations, an exceptional gold fifty pound sovereign has been minted: the first fifty pound sovereign produced with a sandblasted finish using sand from the beaches of Dunkirk, and featuring a  design that celebrates the most remarkable boat that took part in the Dunkirk evacuation.
New gold sovereigns celebrate the sea vessels that took part in the Dunkirk rescue
This new sovereign coin features a design that pays tribute to Troopship MV Royal Sovereign, a cross-channel passenger boat owned by the New Medway Steam Packet Company, was requisitioned for use as a troop transport in 1939 and participated in the Dunkirk evacuation in May 1940. It made 6 trips to Dunkirk and evacuated 6,370.
This fifty pound sovereign is a world's first
This is an exciting first opportunity for collectors to obtain the fifty pound sovereign for their collection – these could well become the most sought-after sovereign coins of all time. However, the mintage has been restricted to just 29 coins.  Authorised by Tristan Da Cunha, and approved by both the Foreign and Commonwealth Office and Buckingham  Palace, it is a wonderful celebration – and a world first one at that – the first fifty pound sovereign with a sand-blasted finish using sand from the beaches of Dunkirk!
Benefit from the SELL OUT GUARANTEE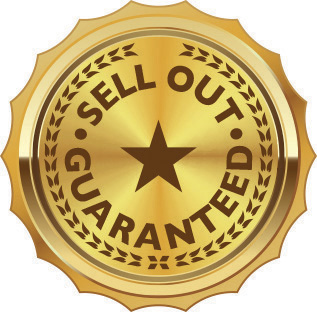 The 2020 Dunkirk 80th Anniversary Gold Fifty Pound Sovereign is limited to just 29 coins, but this is subject to our new SELL OUT GUARANTEE. What this means is that availability of this coin will end on 31st October 2020. At that time, any coins that are unsold will be melted down and verified to that effect.
At that point, we will issue to owners of this coin a new certificate stating the final mintage which may be lower than 29. If the mintage remains at 29 then this means the coins sold out entirely to keen customers, and if not you may have secured for yourself a low mintage rarity.
Either way, there will be little or no surplus of this coin on the secondary market and so the coin you own will be a rarity!